Application Form for Ratification of Membership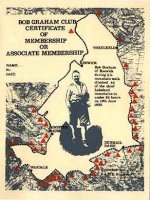 For those who achieve a sub-24 hour Round, membership of the Club awaits.
Applications for Ratification of Membership should be made on the Club's form designed for this purpose and submitted via email to the Membership Secretary, Bob Wightman, whose details are in the Contacts section.
Download the Form for Ratification of Membership - Excel spreadsheet
If you are having trouble filling out the spreadsheet then please check out this help page.
The information which you provide in this form and any other information obtained or provided during the course of your application for membership will be used solely for the purpose of processing your application and if elected to membership, dealing with you as a member of The Bob Graham 24 Hour Club including creation of a membership database with members' contact details. The data will not be shared with any third party for marketing or commercial purposes without firstly obtaining your explicit consent. If once a member you choose to use the fact of your membership of the Club as qualification for any other event, you consent to the Club sharing the fact of your membership with the organisers of such event.
The North Face© Ultra-Trail du Mont Blanc©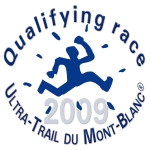 The Bob Graham Round is one of a number of "qualifying races" for the 2009 UTMB©. The Club has been in contact with the UTMB© organisers and has supplied relevant information about the Round to them. The organisers have supplied the Club with its "Qualifying race Ultra-Trail"© logo and clicking on this it will take you directly to their website at www.ultratrailmb.com. The BG has been awarded 4 qualifying points.
In the past, potential entrants into the UTMB© have emailed PDF copies of their certificates to the race organisers, who have not accepted the certificate as evidence of BG completion. The Club's own membership list is kept as up to date as is sensibly possible, bearing in mind the timing of attempts and the ratification procedure. It is though possible that someone who completes a successful Round will not be shown as a member on the membership list. The club will send the list of the 2012 and 2013 completions to the organisers at the end of October 2013.
In those circumstances, members should contact the Secretary by email (see the Contacts page), who will endeavour to assist further (having liaised with the Membership Secretary) by contacting the UTMB© organisers to confirm that the relevant person has completed the Round. The Secretary has a direct email line to the UTMB© Race Director Michel Pelotti and the organising team.